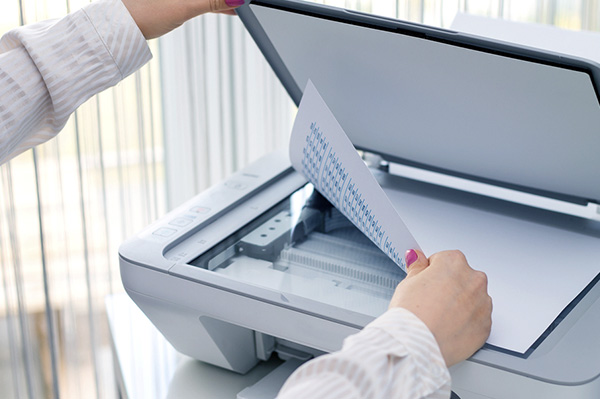 Scanners are machines or devices that have been invented which can scan documents and create digital images or data that can be stored in other devices. The digital image or data created can be used to reproduce the document or photo that has been scanned. Different types of scanners were created and these devices can handle different jobs and can be compatible with different workloads and are available for copier leasing services.
Most businesses usually prefer the use of flatbed scanners since most items scanned are documents needed in the day to day activities of the company. This type of scanner is also convenient and smaller in size hence its popularity. The best flatbed document scanner is the Epson Perfection V600. It has features that make it start fast which cuts out waiting time that can delay work productivity. The scanning area is wider than the usual which will allow the user to scan different sizes of documents and photos. Photos can be enlarged up to 17 x 22 inches and the Epson Easy Photo fix software gives the user the ability to make color corrections on the photos that are being scanned. Documents can be scanned and saved directly to the user's file, email, or even create PDF copies by using the buttons located at the front of the device. Connection to a computer desktop or laptop is made through the use of USB cables. Its popularity makes them a sure inclusion in the devices provided by copier leasing services in San Antonio.
Businesses that require constant on-the-go activities with their personnel having limited time to stay in one place but have to deal with a lot of documents that prefer the use of portable scanners. In this type of scanner, the sure winner is the Epson DS-80W. small in size, it is only 10. 7 inches in length and 1. 8 inches in width. This means that this type of scanner can be easily carried inside bags or briefcases. Able to automatically detect USB and wireless connections, the user can select the correct input in no time. Also, the presence of wireless connections makes it easier to send the scanned files to the laptop, tablet, or phone of the user. More importantly, this device allows the user to directly send the scanned image or digital image to the cloud or cloud-based program which will allow other users to access the file without having to wait for the person who scanned the document to send it to them. This machine is part of copier leasing items.
Other businesses, like those involved in copier leasing in San Antonio, however, require a scanner that is capable of performing heavy-duty scanning due to the volume of documents that they have to scan in the course of their day to day business. This section considers the Brother ADS3000N as the best document scanner. It has a 50 sheet capacity loading tray that can scan up to 50 pages per minute and is compatible with computers that run Windows, macOS, and or Linux. This type of scanner is also compatible with most iOS and Android devices especially the smartphones that are carried by almost everyone. This scanner has a double scanning feature which means that the document no longer has to be flipped from one side to another so that both pages can be scanned. With a software suite that is part of the package, the user can scan documents directly to a mobile or USB device. The software suite also allows the Brother ADS3000N to scan a document and convert it into a PDF or Microsoft Office document.
If you are looking for a copier in San Antonio, you can contact San Antonio (210) 530-8833. You can ask about Copier Lease in San Antonio, copier rental in San Antonio, IT Services in San Antonio, and even Copier Repair in San Antonio.
The use of scanners has become an essential part of business activities nowadays and newer and better versions are always being released. These scanners are at the top of their respective categories and it makes them some of the best buys. It is also one of the reasons why they are included in copier lease since they have created a special distinction of their own.